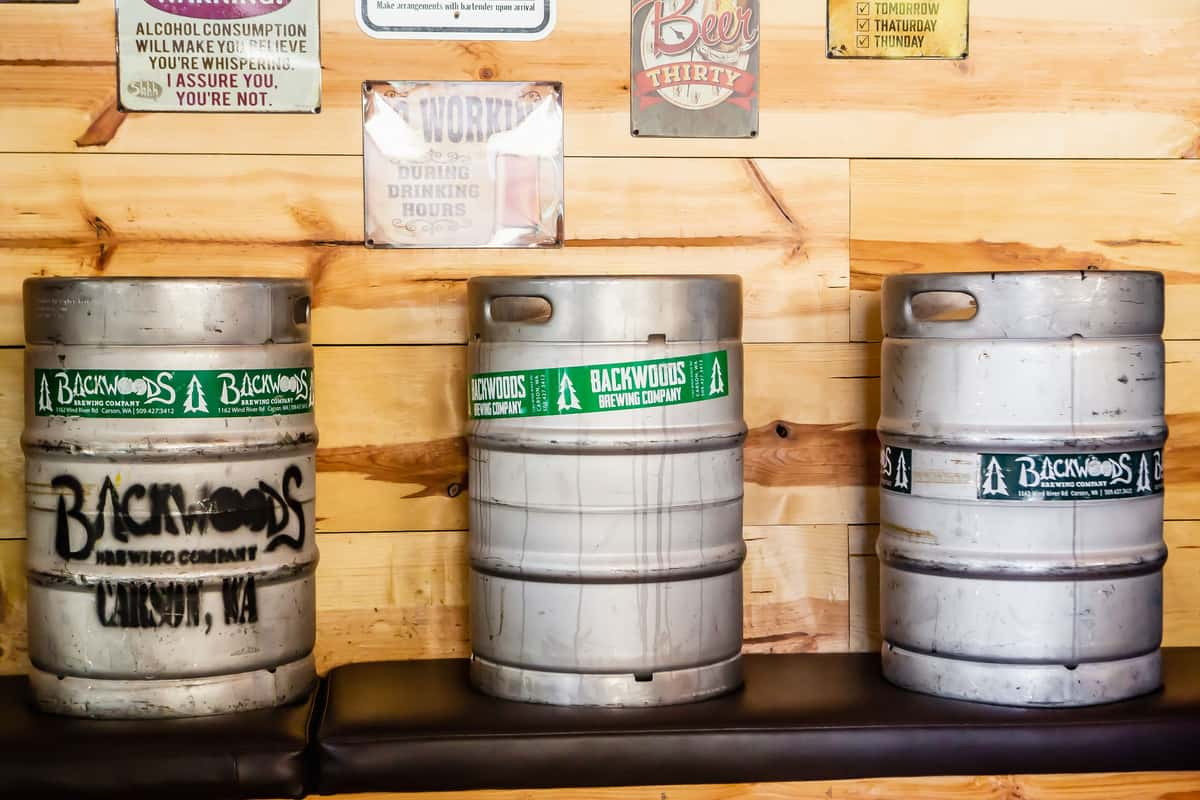 COVID-19 Survival Blog #8 - Emergency Loans Update
COVID-19 Survival Blog #8 - Emergency Loans Update
Emergency Loans Update
Well, as of 4/15 (yesterday, for those of you reading this in real time), the PPP loan program from the CARES Act ran out of funds. It's anticipated to be funded further in the coming weeks, but in the meantime, a struggling program is going to take even longer to get money into the hands of some of our fellow brewery owners, and it makes us sick to think about it.
We were lucky enough to have our PPP loan funded last week. Emphasis on the luck part. We bank with Riverview Community Bank, who I am shamelessly plugging here because they were stellar throughout the entire process. They went from saying, "I don't know, Backwoods, we don't really have an SBA program. Can you find someone else to do this?" to realizing the direness of the situation, applying for the ability to process PPP and deciding to work 7 day weeks until businesses like us who depended on it were taken care of. That entire exchange happened in about a week.
When we spoke with our banker, she simply said, "We see it as a duty to our customers to do everything we can to help them get the emergency funds they need as quickly as possible."
Small town banks, huh? It makes us even prouder to do business in a small town.
So where do we go from here? Well, if you're reading this and you own a business and you didn't make it into the first round of PPP - stay the course! We've had bankers reach out to us who are saying that they're getting the applications that they have all the way to the finish line with the SBA so that once the money comes back it will be funded right away. Make sure your bank is doing this for you! Now that the bad press is being actively generated over this, I'm guessing congress will get this funded quickly - hopefully in the next week or so.
If you have the PPP loan funds in your account, congrats! But now comes the part where you have to figure out how much is going to be forgiven and plan accordingly.
Easier said than done, though, as there is still some confusion over when the forgiveness period is going to be measured. The SBA is currently advertising that the 8 week forgiveness period starts immediately upon origination of your PPP loan. For those 8 weeks, you can count all payroll expenses as forgiven, and add an additional 25% to that amount for supportable rent, mortgage interest, and utilities expenses.
Many businesses (including us) are writing to our lawmakers suggesting that that 8 week period should actually start once it's legal to run our full business again. We're at about 1/2 of our full payroll right now, and unless the stay at home order gets lifted and dine in service is no longer banned, there is really no point to bringing people back to do no work. 1/2 payroll = 1/2 forgiveness = bad times when we have to pay the difference of that back.
There's an organization called Restaurants Act who is helping facilitate this communication to lawmakers, and I highly recommend that you take advantage of their online form to communicate to your state's senators and representatives that the PPP needs to be better structured for restaurants. Here's a link to that:
https://p2a.co/mCiHeet?resetcookie=1
In the meantime, even with the forgiveness piece still being a pretty big question mark, for us it just felt good to pay off all of our past due accounts payables, and we've also brought a few teammates back to help with some new projects that we're working on during the downtime.
What projects, you ask? Keep reading future posts to find out. But first, after eight posts about finances and the general state of our business, I think it's just about time for this little brewery blog to actually do a post about beer...